Mechanical Essentials Kit: Lens Mounts and Adapters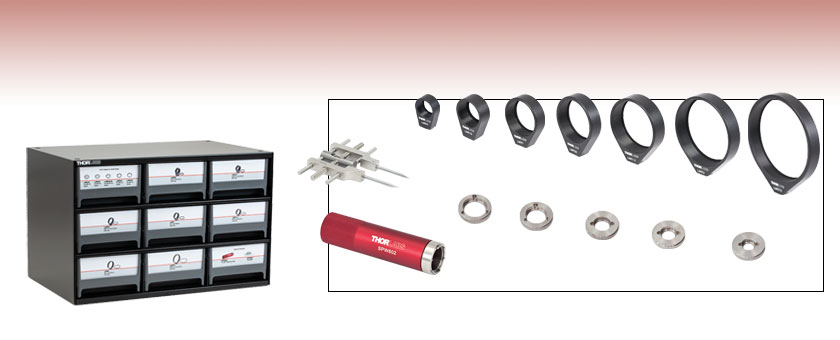 Kit Contains 102 Pieces
Stackable, Heavy-Duty Welded Steel Cabinet Frames
Cabinet Frames can be Wall Mounted or Stacked
Equipped with Easy-to-Read Labels
ESK22
SPW602
SPW801
LMR05
10 pcs Included
LMR18
5 pcs Included
LMR1
10 pcs Included
LMR30
5 pcs Included
LMR1.5
5 pcs Included
LMR2
10 pcs Included
LMR75
5 pcs Included
LMRA9
10 pcs Included
LMRA8
10 pcs Included
LMRA6.35
10 pcs Included
LMRA6
10 pcs Included
LMRA5
10 pcs Included

Please Wait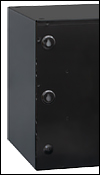 Click to Enlarge
Slots on the rear of the cabinet allow for wall mounting.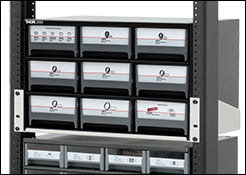 Click to Enlarge

ESK22 is shown on an
RK4102
rack shelf, which is installed in an
RK3884
19" rack.
Features
Imperial and Metric Kits
Fully Stocked and Labeled Cabinets
Frame Dimensions (L x W x H): 17.13" x 11.11" x 11.08" (435.0 mm x 282.3 mm x 281.3 mm)
Drawer Dimensions (L x W x H): 10.89" x 5.50" x 3.15" (276.5 mm x 139.7 mm x 79.9 mm)
Easy-to-Read Labels List Contents for Each Drawer
Greater than 10% Savings Over Individual Items
This Lens Mounts and Adapters Essentials Kit contains 50 lens mounts and 50 lens mount adapters for smaller diameter optics. Refer to the Contents tab above for detailed information about the components included with the metric and imperial versions of this kit. All the lens mounts have an industry standard 8-32 (M4) mounting hole. All ESK Series Essentials Kits are equipped with easy-to-read labels complete with product images, allowing quick access to all products housed within the kits.
Mounting Options
The kit can be stored on a tabletop for easy, convenient access or placed on an RK4101 or RK4102 rack shelf, both of which can be installed in our RK3884 standard 19" rack. The image to the right shows an ESK22 as well as a custom-labeled 16-drawer cabinet installed in a 19" rack. The cabinet used in this kit has slots in the rear of the case (see image to the far right) for wall mounting and features indentations on the top and four feet on the bottom for stable stacking. Warning: this kit weighs approximately 22 lbs (10 kg); ensure that the wall and wall mounts can support this weight before mounting.
Posted Comments:
No Comments Posted