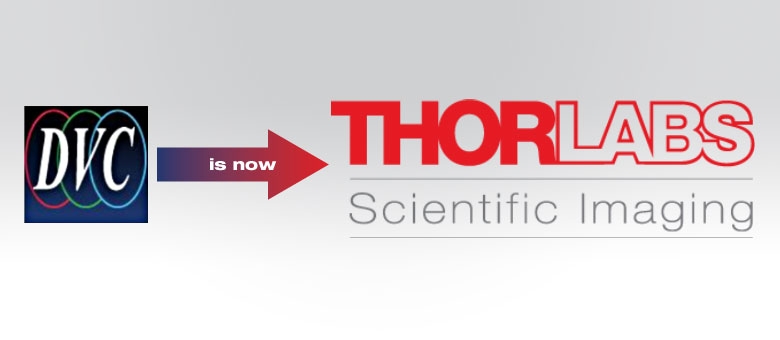 Since 1995, DVC has specialized in designing and manufacturing high-performance digital imaging solutions for scientific and industrial applications. This exciting acquisition has enabled Thorlabs Scientific Imaging to take a fresh look at the CCD marketplace. In 2013, we released a new line of CCD cameras. More details on the acquisition are available in the press release.
Should you need support on a DVC camera you already own, please contact us at techsupport@thorlabs.com. Documentation and software for legacy products is provided below.
If you have any ideas you would like to share, we are always hungry for your thoughts. Please use the Feedback tab below to get in touch with us.
Software Download
Contact Information
4120 Freidrich Lane, Suite M-500Austin, TX 78744
Email:
techsupport@thorlabs.com
Phone: 1.512.301.9564
Fax: 1.512.288.2961