3 Versions To Choose From:
Single Module Adapter: The TXP5001AD for open operation without a chassis but directly linked to a computer via USB.
4 Slot Chassis: The TXP5004 for a compact modularized benchtop test and measurement unit.
16 Slot Chassis: The TXP5016 for industrial applications and integration into larger systems such as burn-in systems.
TXP5000 Features
3 Compatible Versions For 1, 4, and 16 Modules
For R&D Lab And Industrial Applications
Broad Family Of Powerful Optical T&M Modules
Remotely Controllable Via TCP/IP
Hot Pluggable Modules
Localized Power Management On Each Module
Easy To Setup
Card Pooling For Complex Tasks
Enhanced Macro Function Capabilities
Available Modules for the TXP5000 Platform
Introduction
The TXP5000 Series is a powerful photonic test & measurement platform that bridges the gap between the research community and the industrial test and measurement market. The 4 slot, USB controlled TXP5004 provides the basis for a modularized benchtop test and measurement unit while the 16 slot Ethernet controlled TXP5016 provides scalable testing for the industrial community. The TXP5001AD Adapter allows the operation of one TXP module directly linked to a computer via the USB interface. The plug and play modules include integrated laser drivers and TEC controllers, DWDM DFB laser sources, and a tunable laser. All modules are interchangeable and can be integrated with LabVIEW™ and LabWindows™/CVI control. The TXP platform is operated and configured by a PC.
Modular Design
The TXP5000 Series is a scalable cost effective test and measurement platform. The intelligent card concept provides great flexibility for the combination of plugable modules to meet the desired functionality. One aspect is the concept of Advanced Card Pooling that allows to group different modules into card pools controlled via high level command parameter for complex and application specific setups. For more info about the architecture, please see Architecture Tab.
Operation
Due to the "hot plug feature" any module can be replaced without interrupting other running processes of the same mainframe. All TXP5000 modules provide standard user interfaces that allow the operation of each module by the connected PC, like using a benchtop device, with easy automation and remote control facilities. All TXP5000 chassis offer TCP/IP support that eases remote control over a network.
Single Module Adapter TXP5001AD
The TXP5001AD is a low cost adapter for any module designed for the TXP5000 system. It provides a USB interface and allows a single module to be operated without any additional equipment except a PC. The adapter provides connection to the user PC via the included USB cable and comes with the TXP5000 software installation package, including LabVIEW™ and LabWindows/CVI™ drivers, similar to the TXP5004 chassis. The adapter offers the easiest and most cost effective way to start using the modulesof the TXP5000 Series. A 48V power supply is included, which operates from 100 to 240 VAC, 50 to 60 Hz.
Interlock
The TXP chassis provide global interlocks to secure set-ups involving the TXP against external events, like opening of lab-doors, pushing of emergency switches, etc. The reaction of the TXP depends on the type of card inserted. Besides the global interlock, some TXP cards have an individual interlock line.
Item #
TXP5016
TXP5004
TXP5001AD
Number of Slots
16
4
1
Max. Allowed Power Consumption per Slot
40 W
25 W
36 W
Max. Allowed Total Power Consumption for all Slots
320 W
100 W
36 W
Remote Control Port
Ethernet, 10BaseT
USB 2.0 (Full Speed)
System Requirements
Windows 2000, XP
Operation
Graphical User Interface on PC
Network Remote Control (TCP/IP)
Direct Connection to Network (internal server)
via connected PC
Drivers
Driver DLL with support for NI LabView™, NI LabWindows/CVI™, MS Visual C++™, Borland C++™
Service Control
RS-232C
-
-
Internal Circuit Power Supply via USB
-
-
+5V / 100 mA
Mains Voltage
100V … 240V ± 10%
Mains Frequency
50 … 60 Hz ± 5%
Maximum Power Consumption
400 VA
150 VA
75 VA
Operating Temperature
0 °C to +40 °C
Storage Temperature
-40 °C to +70 °C
Relative Humidity
Max. 90% up to 31 °C, decreasing to 50% at 40 °C
Pollution Degree (indoor use only)
2
Operation Altitude
< 2000 m
Warm-Up Time (typ.)
10 min
Safety Measures
Global interlock
-
-
Dimensions (W x H x D)
449 x 133 x 435 mm
168 x 148 x 315 mm
124 x 23 x 112 mm
Chassis
19", 3 U
1/3 19", 3 U
No Chassis
Weight (empty)
7 kg
3 kg
0.2 kg
Weight (maximum)
17 kg
5.5 kg
-
TXP5016 Architecture
TXP5004 Architecture
Advanced Card Pooling
Different modules can be grouped into card pools and controlled via high level command parameters. This allows one to build complex and application specific setups with simplified operation and reduced data transmission at the same time. Using specialized software modules, new "devices" can be made from the same set of TX5000 modules.
TXP5016 Connectors
Interlock Connection
D-type Female

| Pin | Name | Function |
| --- | --- | --- |
| 1 | REL_ON | Connected to 2 if Interlock is Closed |
| 2 | REL_SEL | Control Relay-Switch |
| 3 | AUX_IN+ | Auxilliary Input + |
| 4 | ALARM- | Interlock Optcoupler - Input |
| 5 | CC_OUT | Constant Current Output (1.25 mA) |
| 6 | REL_OFF | Connected to 2 if Interlock is Open |
| 7 | AUX_IN- | Auxilliary Input - |
| 8 | CHASSIS | Chassis Ground |
| 9 | ALARM+ | Interlock Optcoupler + Input |
Computer Connection
RJ-45 Ethernet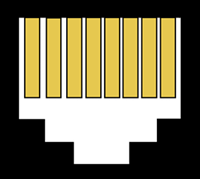 Chassis Ground
4mm Banana Plug

TXP5004 and TXP5001AD
Computer Connection - USB Type B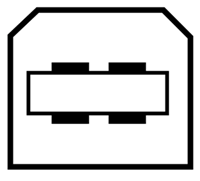 Software for the TXP5000 Platform
The TXP5000 platform is designed to build customized and automated solutions for complex test & measurement applications. The special system architecture and the Card Pooling feature allow a setup of different modules to behave like a single system performing complex tasks.
Example:
Laser Diode Burn-In Systems: System to burn-in and test many laser diodes simultaneously
| TXP5016 | TXP5004 | TXP5001AD | Part |
| --- | --- | --- | --- |
| x |   |   | TXP 16 Slot Chassis with Ethernet Control (TXP5016) |
|   | x |   | TXP 4 Slot Chassis with USB Control (TXP5004) |
|   |   | x | TXP Single Card Interface with USB Control (TXP5001AD) |
| x | x |   | Front Cover Plates for all unused Slots (TXP5000C) |
| x |   |   | Ethernet Cable (TXPCABETH) |
| x |   |   | CrossLink Cable (TXPCABCRO) |
| x |   |   | RS-232C Serial Nullmodem Service Cable (TXPCABSER) |
|   | x | x | USB Cable (TXPCABUSB) |
| x |   |   | Interlock Bypass Connector (TXP5016-IBC) |
| x | x | x | Software CD ROM |
| x | x | x | LabVIEW™ and LabWINDOWS/CVI™ Driver Set |
| x | x | x | Operating Manual |
| x | x | x | Power Cord |
|   |   | x | Desk Top Power Supply |