Thorlabs' ScienceDesk frame can be equipped with casters or frame risers. Casters, which facilitate movement throughout the lab, attach to the bottom rail of the frame and contain a locking mechanism to prevent unwanted movement. We also offer frame risers. These attach to the legs of the ScienceDesk and increase the height of the work surface by 145 mm (5.71"), making the desk ideal for use while standing.
Please Note: These accessories are compatible with our current ScienceDesks (SD Series) and cannot be used with our former generation (PS Series) products sold before March 2009.
Sample ScienceDesk Workstation Configuration
Click on the various ScienceDesk accessories or text in the photo below for more information on that item.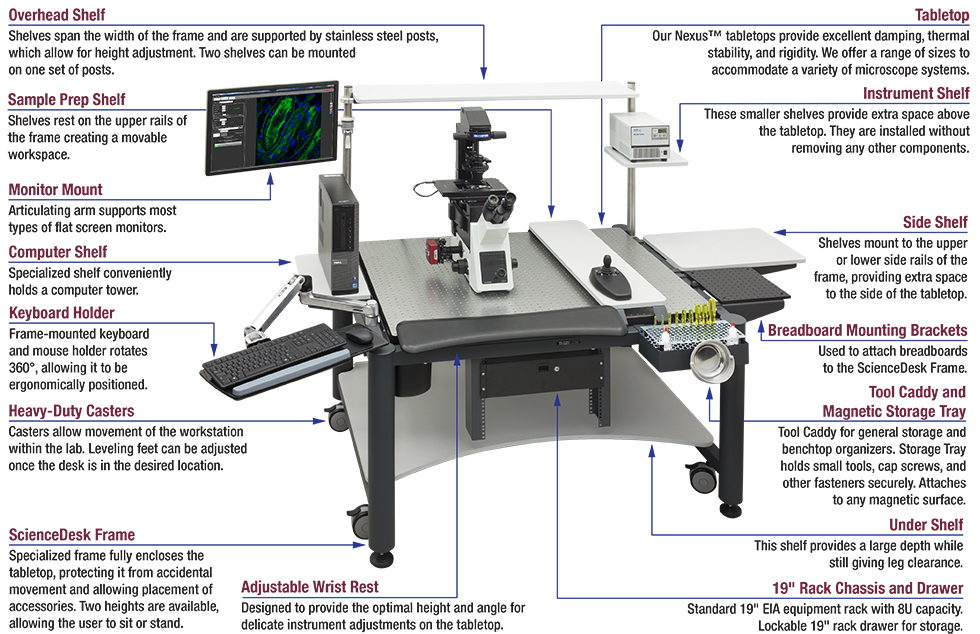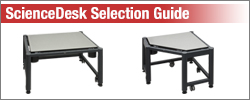 The Following Accessories are Not Shown in the Image Above