19" Rack Chassis for ScienceDesk™ Workstations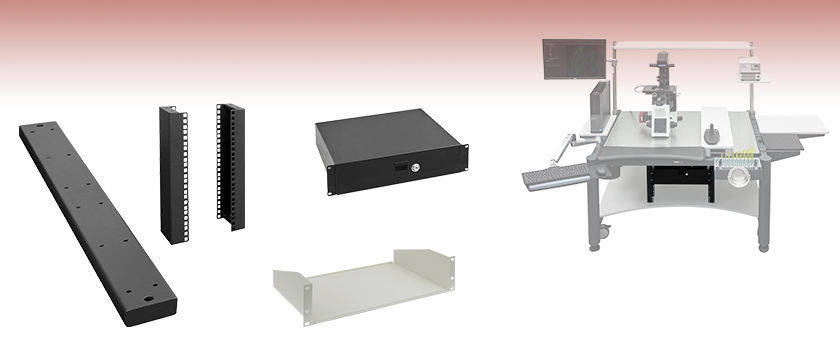 Standard EIA Equipment Rack
Fits Securely Under the ScienceDesk Frame
Various Accessories Including Shelves, Drawers, and a Rack Box
PSY175
19" Rack Chassis
RAU200
Rack Chassis Drawer
RK4101
Rack Chassis Shelf
Application Idea
ScienceDesk Equipped with Rack Chassis and Drawer

Please Wait
Features
19" Rack Chassis with 8U Capacity
Attaches to the Underside of the ScienceDesk™ Frame
Drawer and Shelf Options for Organization
Rack Box System Allows for Custom Fiber-Based Assemblies
Thorlabs' 19" EIA equipment rack is ideal for increasing the functionality of a ScienceDesk™ workstation. The rack chassis attaches to the bottom of a 3' (900 mm) or 4' (1200 mm) wide ScienceDesk frame. Once attached, the ScienceDesk can be used with our range of 19" rack hardware provided below. This includes drawers, shelving, and rack box systems.
Please Note: These accessories are compatible with our current ScienceDesks (SD Series) and cannot be used with our former generation (PS Series) products sold before March 2009.
Sample ScienceDesk Workstation Configuration
Click on the various ScienceDesk accessories or text in the photo below for more information on that item.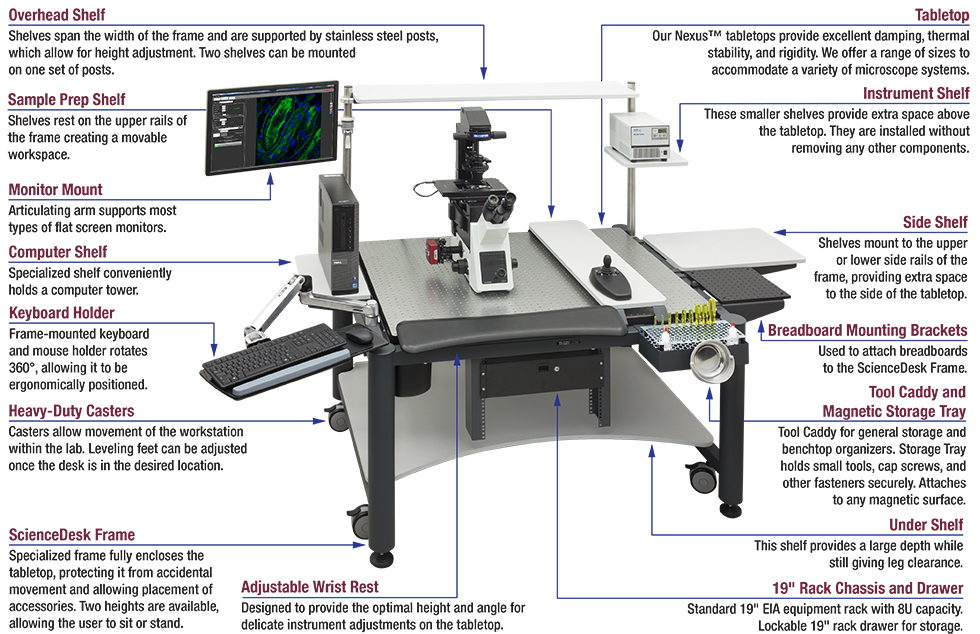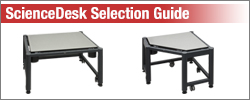 The Following Accessories are Not Shown in the Image Above
Posted Comments:
No Comments Posted