Shelving for ScienceDesk™ Workstations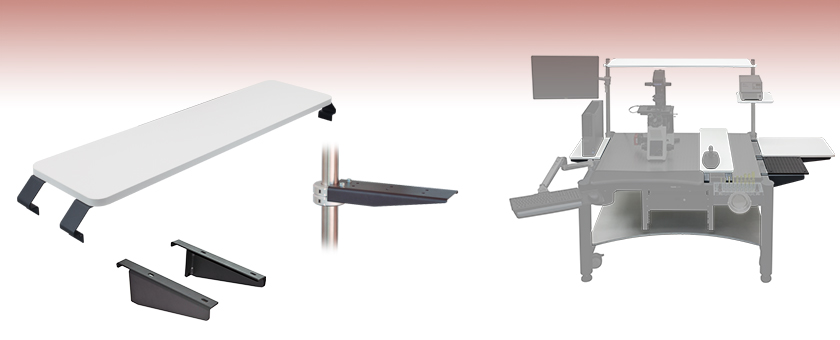 Multiple Shelving Options Provide Extra Space Above, Below, or at Table Level
Strong, Melamine-Faced MDF or Steel Construction
PSY360
Breadboard Mounting Brackets
PSY252
Sample Preparation Shelf
Application idea
ScienceDesk Equipped with Various Shelving Options
PSY321
Post-Mounted Breadboard Bracket

Please Wait
Features
Overhead Shelves, Side Shelves, and Under Table Shelves for Holding Tools and Equipment
Shelves Attached via Ø1.5" Post or by Hooking Them onto the Frame (See Each Product for Details)
Brackets Available for Mounting Breadboards as Side Shelves
Thorlabs offers several shelving options that allow a user to place instruments above, below, or around the isolated work surface of the ScienceDesk™. Our modular shelving options can be selectively added when the need arises, allowing for a fully customizable workspace. Brackets for mounting breadboards as side shelves are also available.
Please Note: These accessories are compatible with our current ScienceDesks (SD Series) and cannot be used with our former generation (PS Series) products sold before March 2009.
Sample ScienceDesk Workstation Configuration
Click on the various ScienceDesk accessories or text in the photo below for more information on that item.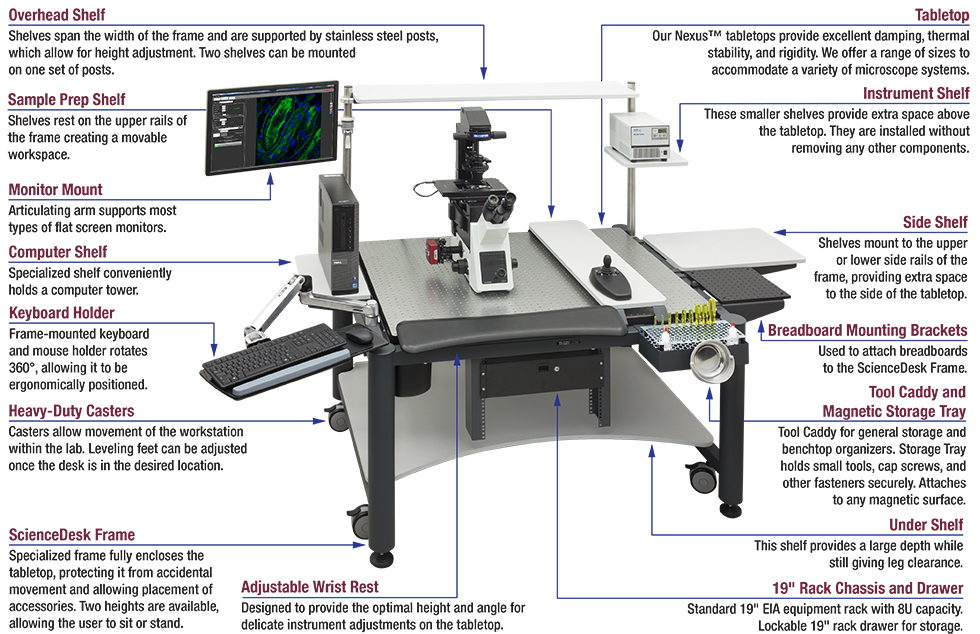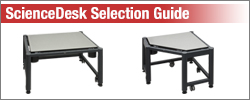 The Following Accessories are Not Shown in the Image Above
Posted Comments:
No Comments Posted