Soft Jaw Pliers for Lens Tubes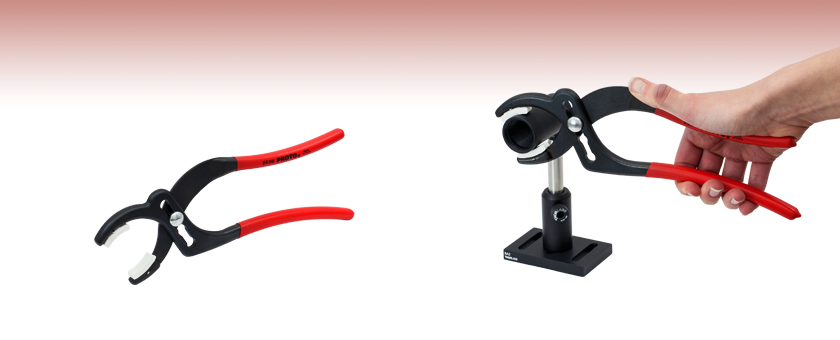 Pliers for Tightening or Loosening Lens Tubes
Non-Marring Contact Points
Application Idea
TGP1 Used to Tighten a Ø1" Lens Tube
onto an LMR1 Lens Mount
TGP1

Please Wait
Thorlabs offers the TGP1 Soft Jaw Pliers for tightening or loosening lens tubes, optical posts, and delicate assemblies. These pliers are recommended for cylinders with diameters from 1/2" to 2.5".
Posted Comments:
No Comments Posted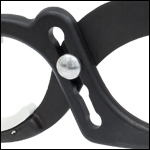 Click to Enlarge
Close-Up of the Four Adjustment Positions on the TGP1
Non-Marring, Smooth, Urethane Jaw Design
Four Available Adjustment Positions
These non-marring Soft Jaw Pliers are ideal for securing and removing Ø1/2" to Ø2" Lens Tubes. Four locking adjustment positions let the pliers accept a wide range of cylindrical objects from Ø1/2" to Ø2.5". Additionally, the smooth, urethane jaw allows the pliers to grip objects without causing damage.