Terahertz Antennas for 1560 nm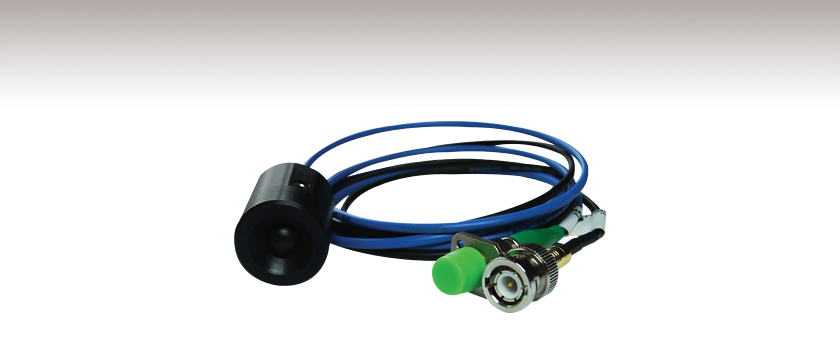 Iron-Doped Emitter with >6 THz Bandwidth
Optimized Structures for High Signal-to-Noise Ratios and Improved Bandwidth
Includes Individual Test Report
TERA15-RX-FC
THz Receiver for 1560 nm

Please Wait
Simon Kocur

Menlo Systems

Feedback? Questions? Need a Quote?

Please note that these terahertz antennas are available directly from Menlo Systems, Inc. within the United States and from Menlo Systems GmbH outside the United States.
United States
Phone: +1-973-300-4490
Email: ussales@menlosystems.com
Outside United States
Phone: +49-89-189166-0
Email: sales@menlosystems.com
Applications
THz Generation and Detection
THz Imaging
OEM Suppliers
Features
Optimized for Lasers Around 1560 nm and Pulse Widths <100 fs at 100 MHz Repetition Rates
High Bias Voltages and Unipolar Modulation
Specific Antenna Design for Emitter / Receiver Applications
Flexible Fiber-Coupled Design
Two M4 Tapped Holes for Post Mounting
Menlo Systems' fiber-coupled TERA15-FC antenna modules for 1560 nm lasers enable flexible, robust all-fiber THz time-domain spectroscopy (THz-TDS) systems. The high-power antenna technology is based on multilayered InGaAs/InAlAs mesa structures that provide high-voltage biasing of the emitter. The emitter and detector structures are optimized for high THz bandwidths. A polarization-maintaining (PM) coupling fiber ensures reliable and stable operation even under harsh environmental conditions.
To view lenses designed for the terahertz regime, see Menlo Systems' THz lenses.
For complete terahertz solutions that include a laser source and data acquisition hardware and software, see the TERA-K15-SYNC, TERA-SMART, and TERA-ASOPS spectrometer systems.
Item #
TERA15-TX-FC (Emitter)
TERA15-RX-FC (Receiver)
Photoconductive Material
Fe:InGaAs/InAlAs
LT InGaAs/InAlAs
Spectral Photosensitivity
Up to 1.57 µm
Antenna Type
Strip Line: 100 µm
Dipole: 25 µm
Gap: 10 µm
THz Beam Divergence
±12.5° FWHMa
±12.5° FWHMa
THz Power
Up to 60 µWb
N/A
Electrical Connection
LEMO 0S Connector Cable, 1 m Long
SMB Connector Cable with BNC Adapter, 1 m Long
Fiber Patch Cable
PM PANDA Fiber, FC/APC, 1 m Longc
Operating Conditions
Average Optical Powerd
<30 mW
<30 mW
Optical Pulse Duration
<100 fs
<100 fs
Repetition Rate Range
100 MHz (Nominal)
80 - 250 MHz (Full Range)
Bias Voltage
100 V (Unipolar)
0 - 100 V Modulation
N/A
Modulation Frequency
Up to 75 kHz (Unipolar)
N/A
Recommended Laser Sources
ELMO
C-FIBER
Measured with Golay Cell
Measured with Calibrated Pyrodetector
SMF-28 Fiber Available on Request
Caution: Maximum Optical Power is 30 mW for Emitter and 30 mW for Receiver at 100 MHz Laser Repetition Rate
Please refer to the recommended laser parameters and bias voltage. Improper use or experimental conditions are excluded from warranty.
Performance verified by and valid only for a complete Menlo Systems THz spectrometer.