High-Voltage Piezo Amplifier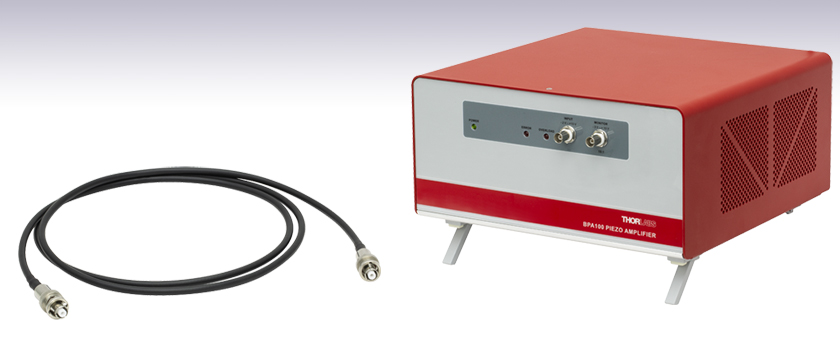 Ideal for Capacitive Loads of 1 µF to 10 µF
High Output Voltages from -30 V to 150 V
High Peak Currents up to 10 A
For Use with Thorlabs Piezoelectric Devices
BPA100
High-Voltage Piezo Amplifier
CA3262
SHV Male to SHV Male Cable
(Not Included)

Please Wait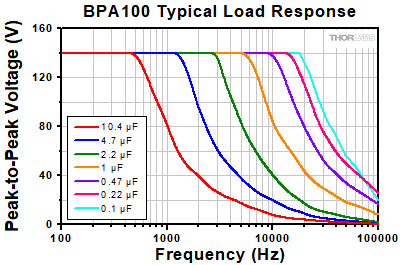 Click to Enlarge
Click for Raw Data
Measured typical load response for the BPA100 Piezo Amplifier. Data was measured using a sinusoidal waveform.
Note: The BPA100 amplifier is recommended for Thorlabs' piezoelectric devices that have an operating voltage range of 0 V to 150 V or -30 V to 150 V. If using a piezo rated for a smaller voltage range than that of the amplifier (-30 V to 150 V), extreme care must be taken when adjusting the external source to ensure that the voltage does not exceed the piezo's rated values. Exceeding these will damage the piezo.
Features
Output Voltage Range: -30 V to 150 V

Female SHV Connector
SHV Cable (60") Available Separately

Fixed 15X Voltage Gain
10 A Peak Current, 2.5 A Continuous Current
Single-Channel Input (BNC): -2 V to 10 V
Monitor Output (BNC): -3 V to 15 V
Temperature Sensor for Overheat Protection
Voltage Overload Protection
Compatible with Thorlabs' Piezo Actuators and Adjusters with 150 V Maximum Drive Voltage
Our BPA100 High-Voltage Piezo Amplifier is a benchtop, open-loop amplifier suitable for use with many of Thorlabs' piezoelectric actuators, chips, and stacks. With a voltage gain of 15, this amplifier produces a maximum output voltage of +150 V, a continuous output current of 2.5 A (10 A peak), and low noise. The BPA100 amplifier is ideal for dynamic applications that require high, pulsed currents to rapidly charge and discharge high capacitance loads, such as liquid dispensing and vibration damping. See the graph to the right for details on the load response of this amplifier.
The low voltage input, a female BNC connector, is located on the front panel. This accepts -2 V to 10 V signal waveforms from external signal generators, computer controllers, or feedback networks. A second female BNC connector is provided for monitoring the output voltage and waveform. The monitor has a scaling of 10:1, so an output voltage of 150 V results in a 15 V monitor voltage.
To prevent internal damage during operation, the BPA100 amplifier features protection circuits that activate in the case of voltage overload or device overheating. These errors result in the illumination of the red ERROR and OVERLOAD LEDs on the front panel, respectively. Please see the manual for more information regarding these error conditions.
Connecting a Piezoelectric Device
The amplified voltage is output through a female safe high voltage (SHV) fitting on the rear panel for additional safety. In comparison to BNC connectors, SHV connectors include additional insulation and a recessed conducting pin to prevent accidental contact when unmated. They also feature a reversed gender interface to prevent mating with low voltage connectors; see the Pin Diagrams tab for details.
We recommend using the CA3262 SHV male to SHV male cable to connect the BPA100 amplifier to a piezo. This cable is not included with the unit and must be purchased separately. An SHV female to BNC male electrical adapter is available to support piezos with BNC connectors. Alternatively, we also offer an SHV female interface, which can be used to make an SHV output connection directly to the piezo. Please note that we do not advise using SHV to BNC electrical adapters on the rear panel of the BPA100 amplifier unit.
Specifications
Piezoelectric Output
Voltage Output Range
-30 V to 150 V DC
Voltage Gain
15
Output Current
2.5 A Continuous (AC RMS), 10 A Peak
Voltage Stability
100 ppm Over 24 hours (After 30 minutes Warm-Up Time)
Noise
<0.5 mV RMS (Bandwidth 20 Hz to 100 kHz)
Typical Piezo Capacitance
1 to 10 µFa
Input
Input Type
Single Ended
Input Impedance
10 kΩ
Input Voltage Range
-2 V to 10 V DC
Input Voltage for Full Range
10 V DC ±2%
Monitor Output (BNC)
Output Voltage Range
-3 V to 15 V
Output Impedance
220 Ω
Minimum Recommended Load Impedance
10 kΩ
Short Circuit/Overload Protection
Yes
Temperature Sensor
Yes
Scaling Factor (HV Monitor)
1/10 (15 V for a Max Piezo Voltage of 150 V)
Input Power Requirements (IEC Connector)
Voltage
85 - 264 VAC
Supply Current
<2 A (Ignoring Power on Transient)
Protection
Internal Fuse, Qty. 2, T3. 15 A H 250 V Anti-Surge Ceramic
General
Dimensions
300.0 mm x 305.0 mm x 154.9 mm
(11.81" x 12.01" x 6.10")
Weight
6.0 kg (12.12 lbs)
Operating Temperature Range
5 °C to 40 °C
The unit will drive loads with a capacitance outside the stated range; see the load response graph on the Overview tab for response data. Generally a lower capacitance will result in a flat response at higher frequency. For high capacitance loads, the response starts to fall off at lower frequencies.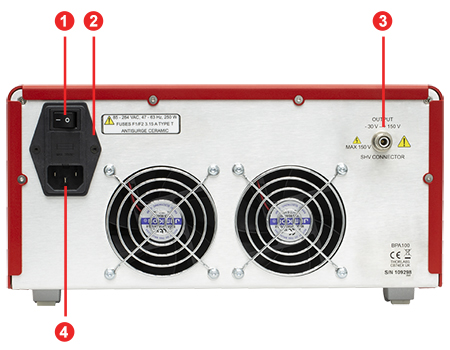 Click to Enlarge
Back Panel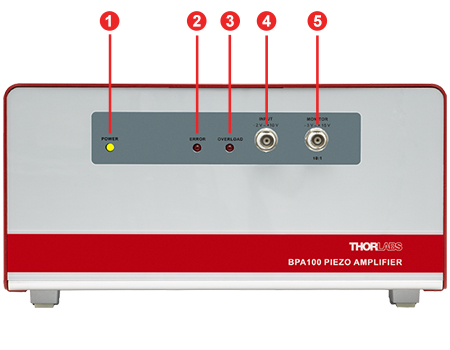 Click to Enlarge
Front Panel
Back Panel
Callout
Description
1
AC Power Switch
2
Fuse Tray
3
SHV Female Connector (-30 V to 150 V Output)
4
AC Power Cord Connector
Front Panel
Callout
Description
1
On/Off Green LED Indicator
2
Red LED, Error Indicator
3
Red LED, Overload Indicator
4
BNC Female Connector for Input Source, -2 V to 10 V
5
BNC Female Connector for Signal Monitoring, -3 V to 15 V
Input
BNC Female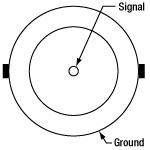 Input Voltage: -2 V to 10 V


Monitor
BNC Female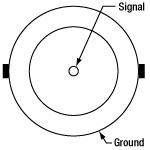 Output Voltage: -3 V to 15 V
Scaling: 10:1
Output
SHV Female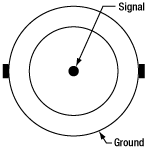 Output Voltage: -30 V to 150 V
SHV connectors have reversed gender to BNC. An SHV female connector has the contact pin, which is indicated by the filled in black circle.


Posted Comments:
No Comments Posted