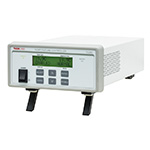 Click to Enlarge
These heaters are compatible with our
TC200 Temperature Controller
(sold separately).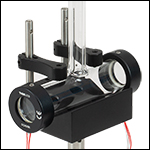 Click to Enlarge
GC251
Glass Cell Shown
with Two GCH25R Heater Caps
Features
Heaters for Our Empty Glass Cells and Vapor Reference Cells
Integrated Thermistors for Closed-Loop Temperature Control
30 mm Cage-System-Compatible Heater for Ø9 mm, Ø19 mm, or Ø25 mm Glass Cells
Cap Heater with Setscrew Mounting for Ø25 mm Glass Cell Ends
1" x 3" Flexible Foil Heater with Adhesive Backing for Wrapping Around Ø25 mm Glass Cells
Thorlabs offers a variety of heaters for use with our vapor reference cells and empty glass cells: the GCH25-75 heater assembly features 15 W max heating capacity and is also compatible with our 30 mm cage system, the GCH25R cap heater is designed to be mounted on the end of Ø25 mm glass cells, and our flexible resistive foil heaters feature adhesive backing for attachment to glass cells or lens tubes. Each of these heaters is compatible with our TC200 Temperature Controller.
6-Pin Hirose Temperature Controller Connector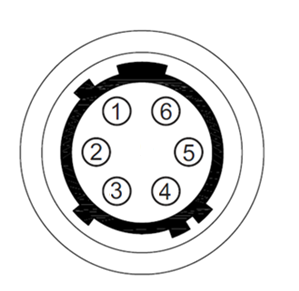 | Pin # | Assignment |
| --- | --- |
| 1 | Heater Input |
| 2 | Heater Input Return |
| 3 | Reserved on TC200 (Do not connect) |
| 4 | Sensor Input (+) |
| 5 | Sensor Input (Ground) |
| 6 | Reserved on TC200 (Do not connect) |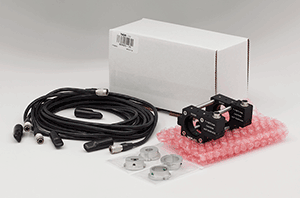 Click to Enlarge
GCH25-75 Packaging

Item #
% Weight
Reduction
CO2-Equivalent
Reductiona
GCH25-75
21.04%
1.52 kg
Smart Pack
Reduce Weight of Packaging Materials
Increase Usage of Recyclable Packing Materials
Improve Packing Integrity
Decrease Shipping Costs
Thorlabs' Smart Pack Initiative is aimed at waste minimization while still maintaining adequate protection for our products. By eliminating any unnecessary packaging, implementing packaging design changes, and utilizing eco-friendly packaging materials for our customers when possible, this initiative seeks to improve the environmental impact of our product packaging. Products listed above are now shipped in re-engineered packaging that minimizes the weight and the use of non-recyclable materials.b As we move through our product line, we will indicate re-engineered packages with our Smart Pack logo.