Thorlabs currently offers three options for mounting computer accessories around the ScienceDesk™ frame and off of the isolated worksurface. First, a monitor mount can be attached on any of our Ø1.5" mounting posts and allows 360° flexible positioning of an LCD monitor. Secondly, our keyboard holder attaches directly to the frame and also provides 360° positioning along with vertical adjustments for comfort. Finally, we offer a computer shelf that provides extra support by overhanging the ScienceDesk frame.
Please Note: These accessories are compatible with our current ScienceDesks (SD Series) and cannot be used with our former generation (PS Series) products sold before March 2009.
Sample ScienceDesk Workstation Configuration
Click on the various ScienceDesk accessories or text in the photo below for more information on that item.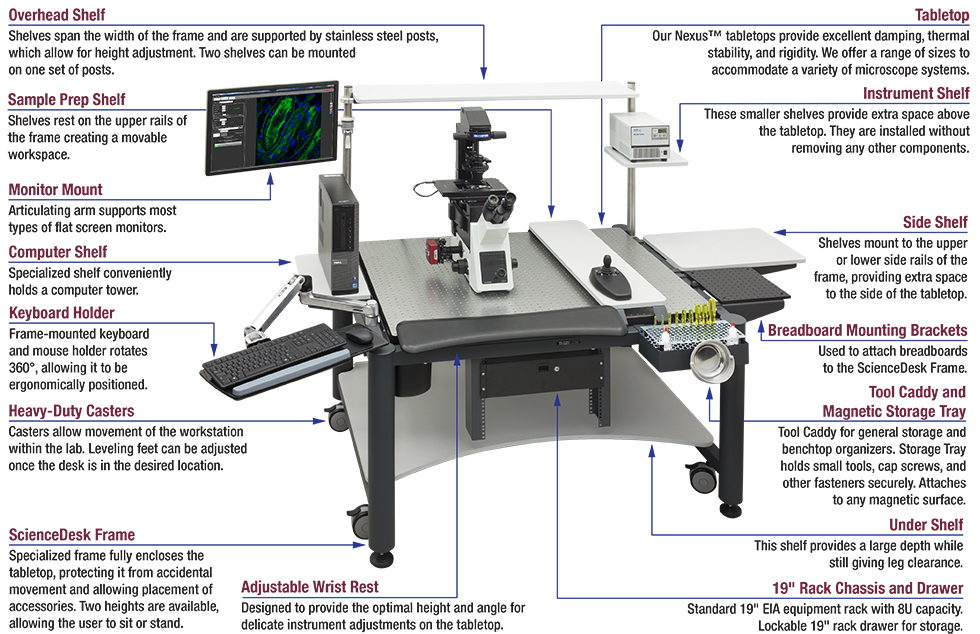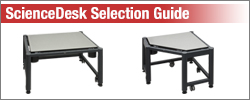 The Following Accessories are Not Shown in the Image Above