Plastic Channel Insert for XE Series Rails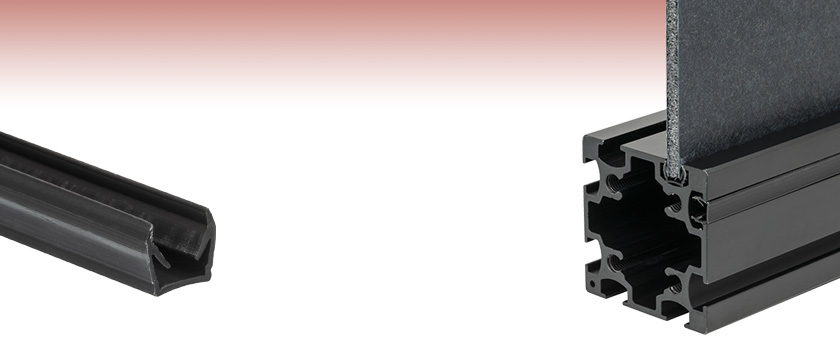 Use as Dust Cover, Cable Router, or Panel Holder
Compatible with Channels on 25 mm, 50 mm, and 75 mm Rails
2 m Long Polypropylene Extrusion
XE25S2
Channel Insert for XE Rail,
2 m Long
Application Idea
The inserts are reversible and can be used as dust covers, panel holders, or to route cables up Ø4.5 mm.

Please Wait
Features
Reversible Insert Can Be Used for Cable Routing, as Dust Cover, or as Enclosure Panel Holder
Extruded Polypropylene Construction
The XE25S2 Channel Insert is designed for use as a dust cover, panel holder, or to route cables in XE series rail channels. When inserted with the flat side facing out, the extruded plastic profile covers the T-slot in the rail channel, preventing dust and dirt build up for clean applications. In this orientation, it can also be used to route cables and wires with up to 4.5 mm diameter. It can also be reversed as shown above to act as a panel holder within the T-slot for panels 2 to 3.2 mm thick. The insert is flexible and can be easily cut with scissors or a blade.