See what's new at Thorlabs:
View the full list of new products (below) or browse our entire product range.
All of these items are available now!

Choose

RSS Feed to have this information delivered to you.

3 New Products in the Multi-Axis Stages Family!
«« View All New Products
«« View ByCategory
Thorlabs offers a wide range of 3-, 4-, 5-, and 6-axis stages for use in nano-positioning applications. Most of these stages incorporate a flexure technology that is very reliable, repeatable, and offers several additional advantages over other technologies. We also offer a wide range of accessories and mounting fixtures.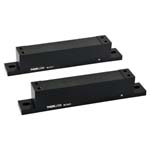 Mounting Brackets for MLS203 Series Stages (View Product Family)
1 New Product!

MLSA09- Olympus IX70 Mounting Brackets, 2 Pieces RELEASED: January 05, 2017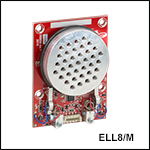 Rotation Stage (View Product Family)
2 New Products!

ELL8/M- Rotation Stage: Ø50.0 mm Platform, 37 Tapped M4 Mounting Holes RELEASED: October 19, 2016


ELL8- Rotation Stage: Ø1.97" Platform, 37 Tapped 8-32 Mounting Holes RELEASED: October 19, 2016