See what's new at Thorlabs:
View the full list of new products (below) or browse our entire product range.
All of these items are available now!

Choose

RSS Feed to have this information delivered to you.

8 New Products in the Drivers/Mounts Family!
«« View All New Products
«« View ByCategory
Thorlabs offers laser diode current controllers and temperature controllers along with laser diode mounts to simplify the use of our laser diodes. Current and temperature controllers are available as benchtop units, either individually or combined into one easy-to-use unit. OEM laser diode current and temperature controllers are also available.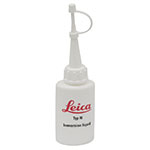 (View Product Family)
1 New Product!

OILCL30- Very Low Autofluorescence Immersion Oil, n = 1.518, Cargille Type LDF, 30 mL RELEASED: December 19, 2017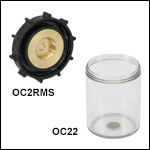 Microscope Objective Cases (Lids and Canisters Sold Separately) (View Product Family)
7 New Products!

OC2RMS- Lid for Objective Case, Internal RMS (0.800"-36) Threads RELEASED: December 01, 2017


OC24- Canister for Objective Case, Fits Objectives up to 91 mm Long (Lid Not Included) RELEASED: December 01, 2017


OC22- Canister for Objective Case, Fits Objectives up to 50 mm Long (Lid Not Included) RELEASED: December 01, 2017


OC2SM1- Lid for Objective Case, Internal SM1 (1.035"-40) Threads RELEASED: December 01, 2017


OC2M26- Lid for Objective Case, Internal M26 x 0.706 Threads RELEASED: December 01, 2017


OC2M25- Lid for Objective Case, Internal M25 x 0.75 Threads RELEASED: December 01, 2017


OC2M32- Lid for Objective Case, Internal M32 x 0.75 Threads RELEASED: December 01, 2017