See what's new at Thorlabs:
View the full list of new products (below) or browse our entire product range.
All of these items are available now!

Choose

RSS Feed to have this information delivered to you.

1 New Product in the Optical Fiber & Fiber Patch Cables Family!
«« View All New Products
«« View ByCategory
Thorlabs manufactures and stocks a range of optical fibers and patch cables based on single mode (SM), polarization maintaining (PM), multimode (MM), or specialty (e.g., photonic crystal, double clad, and rare-earth doped) fiber. Choose from FC/PC, FC/APC, or SMA connectors. For use in the mid-IR spectral range, we also offer our IRphotonics® line of fluoride optical fiber.

In addition to our stocked offering, we have a custom patch cable service that can typically ship custom orders the same day they are placed. Please contact Tech Support for a quote on custom cables or for assistance selecting the right optical fiber for your application.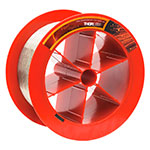 Highly Nonlinear Fiber (View Product Family)
1 New Product!

HN1550- Highly Nonlinear Fiber (HNLF) with Near-Zero Dispersion Slope, 4 µm MFD RELEASED: July 10, 2020