See what's new at Thorlabs:
View the full list of new products (below) or browse our entire product range.
All of these items are available now!

Choose

RSS Feed to have this information delivered to you.

2 New Products in the Light Emitting Diodes (LEDs) Family!
«« View All New Products
«« View ByCategory
Thorlabs provides a range of unmounted, mounted, collimated, and fiber-pigtailed LEDs that emit in the 245 - 4600 nm spectral range. Our High-Power LEDs for Microscopy, Collimated LEDs, Illumination Kits, and the Four-Channel Collimated LED Source are all designed for microscopy applications.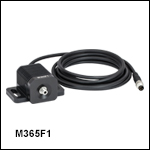 Fiber-Coupled LEDs (View Product Family)
1 New Product!

M660FP1- 660 nm, 10.6 mW (Min) Fiber-Coupled LED, 1400 mA, SMA RELEASED: May 28, 2019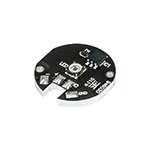 LEDs on Metal-Core Printed Circuit Boards (View Product Family)
1 New Product!

M625D3- 625 nm, 700 mW (Min) LED on Metal-Core PCB, 1000 mA RELEASED: March 28, 2019